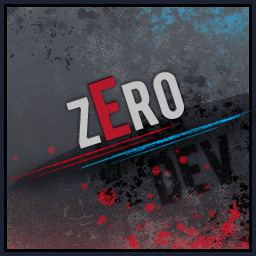 Rates Plugin
Closed

Thread is marked as Resolved.
Hello new player! Nice that you visited us.
Unfortunately, you only have limited access rights and you cannot see all of the content on this page. Please log in or register to be able to use all the functions on our site.
Moin,




ich dachte du hast damals das Plugin geschrieben, dann müsste es doch für dich ein leichtes sein, das nochmal zu machen oder nicht?

Also keine Ahnung, ob dir das weiterhilft, da alles evtl schon zu alt ist:




- Man könnte es mit zBlock probieren, da das auch Rates forciert, wobei das glaube ich einfach die Standard cvars sind, die ihr eh schon gesetzt habt. Glaube nicht das zBlock da noch irgendwas extra gemacht hat, aber zu 100% weiß ich es auch nicht. Wurde ja auch gerne in Ligen eingesetzt.




- Per Eventscripts das Plugin AceRates ausprobieren
https://web.archive.org/web/20…ripts.com/pages/Main_Page

Ace Rates v3.9.999: *Updated April 03 2007*

Ace Simple Client RSC Check *UPDATED 15 March 2007*

Python version of Ace Rates for ES2+

EventScripts Coding Tutorial #1 - Anleitungen - sourceserver.info


Ich habe sogar tatsächlich dein altes Plugin gefunden, aber ich weiß nicht, ob man das heute noch so einsetzen kann. Vielleicht kann man sich aber den Quellcode anschauen?
https://web.archive.org/web/20…com/addons/view/forcerate

EventScripts Forums • View topic - ForceRate




Was ich sonst noch so gefunden habe (findet man viel über die Kategorien auf der Addon-Seite):

https://web.archive.org/web/20…ons/view/Forcerate_Mod_11
https://web.archive.org/web/20…om/addons/view/smartrates
https://web.archive.org/web/20…ipts.com/addons/view/2843

[easyrate] - Simple plugin to manage client rates

[Scriptpack] ForceRates to keep things pleasant :)

ForceRate by Hunt0r (Ohne Werbung)




Habe noch einige rate checker und rate kicker gefunden, vielleicht ist oben sogar einer mit aufgelistet, aber das wollen wir ja so nicht.




Was ich gern auch mal getestet hätte wäre wenn man sv_clockcorrection_msecs auf "0" oder wenigstens "20" statt dem Standardwert "60" stellen würde.




Habe noch lange nicht alle Plugins auf der Seite angeschaut (denke aber die meisten relevanten sind dabei) und hab so gut wie keine Ahnung von der ganzen Thematik, aber ich hoffe das hilft irgendwie weiter.




https://github.com/ValveSoftware/Source-1-Games/issues/3812




Gruß




PRESSIVE

Ich hab oben geschrieben das "Nur Sourcemod unterstützt" wird. Eventscripts wird seit Jahren nicht mehr aktualisiert und ist instabil.




ForceRate wurde von mir geschrieben, leider wurde mit einem der damaligen CSS Updates das verändern von clients blockiert. Wodurch ForceRate unbrauchbar wurde. Damals konnte man seitens der Server, Client Befehle per plugins überschreiben, dies ist nicht mehr möglich.

This threads contains 20 more posts that have been hidden for guests, please

register yourself

or

log-in

to continue reading.